"A New View of a Woman´s Body"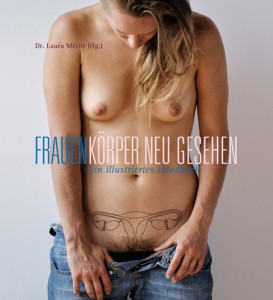 In the 1970s "A New View of a Woman's Body" had already caused a huge publicity stir both in the US and in the German speaking parts of Europe. Until then, such radical drawings of the female body could not be found or seen anywhere on either side of the Atlantic. The illustrations broke new grounds and paved fresh pathways by showing the clitoris in details thitherto unknown. Running in parallel, school medicine had been enriched by alternative research in the meantime.
In this fully re-worked edition, the revolutionary depiction of the female sexual complex has been brought to completion by deploying diverse methods of self examination and re-surfacing female health questions, such as contraception, Safer Sex, abortion, beauty industries and intimate surgery. One of the newly added chapters focuses on the notions of sexual orientation and gender identities.
This book is a true treasure for its wholistic and detailed micro-perspectives of the female sexual anatomy. A special highpoint is on the context of the female sexual complex and how its parts connect with each other. Any such accounts are sadly missing in traditional studies of anatomy even today, nor are they given in standard medical books or other seemingly "professional" literature.
It's about time to change this situation, so enjoy this good read!